Tasman's Great Taste Trail
The Tasman's Great Taste Trail is a food and wine lover's paradise located south of Nelson in the beautiful Tasman district of New Zealand. Nestled in the top of the South Island of New Zealand, Nelson is known for its stunning natural beauty, as gateway to the Kahurangi National Park and its abundance of fresh, local produce.
The Tasman's Great Taste Trail can be a self-guided cycle trail that takes visitors through the region's best food and wine experiences, from artisanal cheese makers and craft breweries to wineries and orchards. Details can be found on the Great Rides app or the apps dedicated website. Note though that much of the "taste" part of the trail is between Richmond and Motueka, and not at all south around Tapawera.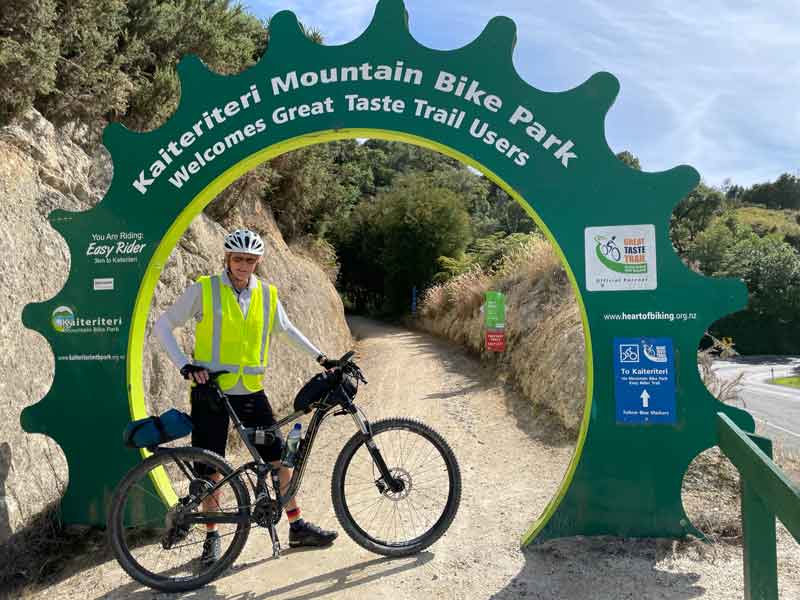 The Great Taste Trail can be done in 1 to 4 days options depending on the type of experience sought and the daily distances preferred by the cyclist. For example, a short return trip over 1 day between Richmond and Motueka would take in a variety of beach and hillside scenery while passing most of the tasting options, whereas a 3-4 day ride could encompass or loop the whole trail as far south as Tapawera, west to Baton Bridge and north to Kaiteriteri beach. Take a day off the trail at Kaiteriteri for some excellent paddling in the Tasman Bay Marine Reserve or ride in the bike park there.
The trail surface is mostly gravel with a bit of a sealed surface at times. The road stages are on quiet back roads. The trail's grade would be 1-2. Over a day there maybe 300 meters vertical rise, but this is not strenuous. There are some great swimming places, especially in the Mouteka River to cool off if it gets too warm.
Another key feature of Tasman's Great Taste Trail is the abundance of delicious food. The region is known for its sunny climate and rich soil, which makes it the perfect place for growing a wide variety of produce. Visitors can taste the local bounty at farmer's markets, orchards, breweries and wineries, where they can sample fresh fruit & berries, jams, honey, walnuts and locally-made beers and wines.
In addition to its food, beer and wine offerings, the Tasman's Great Taste Trail also offers visitors a chance to experience the region's natural beauty. The trail takes visitors through scenic countryside in the eastern foothills of the Kahurangi National Park, with stops at beautiful beaches, forests, and mountain ranges. Along the way, visitors can also learn about the region's history and culture at local museums, cycle through Spooners rail tunnel and along a former railway track and visit art galleries.
Overall, Tasman's Great Taste Trail is a must-do experience for any cyclist visiting Nelson. Whether you're a foodie, a wine or beer lover, or just looking to immerse yourself in the beauty and culture of New Zealand, the Tasman's Great Taste Trail has something for everyone.
Support a
Great NZ Cycle Path
EVERY 100 SIGN UPS GIVE $100 TO A TRAIL BUILDER IN NZ