Based in Rotorua, Track & Trail offers transport, accommodation, food and support on the awesome cycle trails of the central North Island, NZ. Our itineraries are aimed at creating fun and flowing cycle adventures while showcasing natural history, cultural, geothermal and man-made places of interest along the trails. Our trips suit most bike styles except road bikes and our riders are all ages. E-bikes are welcome. Some fitness and biking experience will make for a more fun adventure. Groups of up to 11 people can be accommodated.
Upcoming
Tours
Join us on an unforgettable cycling adventure on one North Islands iconic cycle trails including forest rides, scenic country roads and remote gravel roads. See our upcoming trips (below) departing this summer.
Peter took us out to Lake Waikaremoana and supported us on our bike ride back. We all had a great experience, great food, interesting info on the drive. I highly recommend Peter & TnT  and in fact already have.
Dave Harper
10 out of 10 for Track & Trail Cycle Adventures. Peter was very well organised and has great local knowledge. I would highly recommend Peter's Waikerimoana cycling experience.
Sue Hart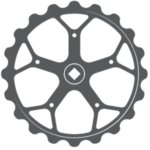 Awesome 2 days...Peter is extremely organised and everything is well catered for. Communication was awesome before during and after the ride. Would definitely go with Track and Trail Cycle Adventures again.
Sue Moss
Just rode the Waikaremoana weekender with an awesome group of likeminded cyclists. Peter was a fantastic host, very knowledgeable, accommodating and there to support and make sure we had a fab ride. Excellent food choices and very well organised. Would def use this company again!
Jacky Van de Pol
Highly recommend Peter and his tours. We had an amazing adventure with friends. Can not fault his professional service.
Peter West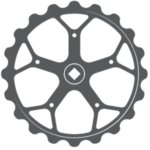 What a couple of legends! Thanks for a wonderful trip - your knowledge, hard work and organisation was outstanding.
Sarah, Melbourne
Thank you Peter for your wonderful guiding. Your support & patience was really appreciated. Thank you to our new biking friends for your great company. A2O scenery was incredible, wonderful hospitality & food and the best weather ever. Safe travels back to your home countries, with hopefully many great memories of NZ.
Lyn & Brian
Sarah and I are very appreciative of everything that Peter and Will provided. Just great guides! We wish the best for everyone!
Don, USA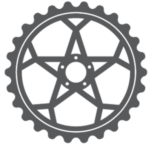 Thanks Peter - lovely additional photos for our enjoyment. Thanks to you again for making a memorable trip for us all…….. even if still a bit munted 😁🤭
Gavin
It was a wonderful trip with wonderful people. Thank you all for making it special. I'm sure I'll feel the same when I arrive back in Auckland. Planning already. Rest up team. Kat
Katrina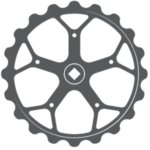 What a wonderful trip we had, loved hearing all your stories and meeting you all. Thanks to Marcus and Peter for making our tour easier and a great holiday.
Julie & Doug
Such a brilliant trip - thank you all. These photos Pete a reminder of the incredible country we live in & the fortune we have to physically be able to keep exploring it. The city has never looked so ho-hum as it did returning last night……think a South Island girl at heart. Thank you Pete & Marcus.
Heidi
Subscribe
Subscribe to our quarterly newsletter and we will donate $100 to a NZ cycle trail builder, cycle club or group near you for every 50 subscribers. We will post the donation receipts on this web site as proof.
Contact
Us
You can use the ASK US button (bottom right) to chat to Peter in Messenger, or go old school and just trap the phone number and call and we can talk.
NZ Cycle
Blogs
Notes from great New Zealand cycle trails and cycle trips.
Are you ready to embark on a cycling adventure like no other? The Kōpiko Aotearoa Trail - a…